Introduction
Edit
As the situation continues, the Shinsengumi and company decides to follow the cult's law in order to survive their wrath. However, things change when encountering Sa-chan and Tsukuyo, whom both also have their gender reversed, sabotaging the cult's cameras and capturing several of their members.
Characters
Edit
Japanese VA Edit
with this episode there have been a lot of change in Voice Actors :
Ginko Sakata (Gintoki) - Haruka Tomatsu
Kaguraton (Kagura) - Kōji Ishii
Gori-ko Kondo (isao) - Chiaki Takahashi
Souko Okita (Sougo) - Shizuka Itō
Akio Sarutobi (Sachan) - Kazuyuki Okitsu
Tsukiyu (Tsukuyo) - Takanori Hoshino
Gender-bent
Edit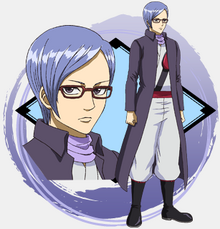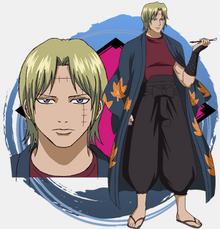 Ad blocker interference detected!
Wikia is a free-to-use site that makes money from advertising. We have a modified experience for viewers using ad blockers

Wikia is not accessible if you've made further modifications. Remove the custom ad blocker rule(s) and the page will load as expected.